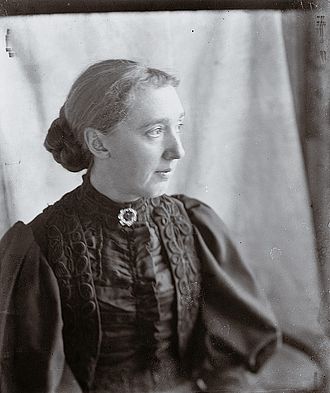 Frances spent the next ten years, from 1876 to 1886, teaching school. After teaching a term at the Green River Intermediate School in the nearby town of Greenfield during the fall of 1876, she left home and taught school in Whitinsville, Worcester County, Massachusetts until 1886. Due to poor health, her sister Mary's teaching career was sporadic. In 1876, she taught primary school at the Green River School. The following year she was an assistant teacher at Deerfield Academy—Deerfield High School. One of her French students remembered her as "a tall, slender, exquisitely refined girl of nineteen or twenty, standing before our French class in the little room over the front door of Memorial Hall."17 For eight months in 1879, Mary was under a physician's care.18 Mary took music lessons in Greenfield in 1880 and 1881,19 but did not work again until 1885 when she shared a teaching position at the Wapping School. Although Frances and Mary had planned to devote themselves to the classroom, hearing loss forced both to give up their chosen careers in teaching.
How rapidly their hearing deteriorated between 1883 and 1891 remains unknown, but they were unable to hear well enough to teach.20 In 1893, Fanny and Mary traveled the hundred miles to Boston by train to be examined at the Massachusetts Eye and Ear Infirmary. Their doctors, Dr. Jack and Dr. Clarence Blake, were considered at the forefront of an innovative surgery for deafness.21 The doctors felt that Frances could not profit by surgery, and although they saw hope for Mary, the surgery was unsuccessful. Their mutual hearing loss is now thought to be a result of chronic ear infections or otoschlerosis.22 This must have been devastating to the Allen sisters and their relations. Mary apparently confided her fears to her confidant and cousin Ellen Gates Starr, who responded, "No, it isn't a maimed life. It is a difficult one—hard & trying often; but those who having eyes see not & having ears hear not, they live the maimed life. Yours is a well rounded one, in the chiefest things."23 Ultimately, the Allen sisters' loss of hearing strengthened their support of one another and likely fostered mutual interests.
Photographs courtesy of Memorial Hall Museum, Deerfield, MA.