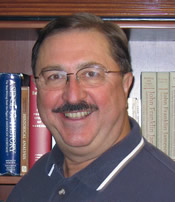 The director of the Robert C. Byrd Center for Legislative Studies at Shepherdstown University, Ray Smock is the former Historian of the U. S. House of Representatives (1983-95). He is a graduate of Roosevelt University in Chicago and holds the Ph.D. in history from the University of Maryland at College Park. He was co-editor of the 14-volume documentary series The Booker T. Washington Papers. His latest book, Booker T. Washington: Black Leadership in the Age of Jim Crow will be published in June 2009. With Roger Bruns and David Hostetter, he is currently editing Congress Investigates, a two-volume compilation of scholarly articles and government documents covering the history of Congressional investigations from 1792 to the present. This work will be published in 2010.
In his capacity as House Historian he was a key planner of the national commemorations of the bicentennial of the U. S. Constitution and the bicentennial of Congress. His office was responsible for numerous publications on the history of Congress, including the standard reference The Biographical Directory of the United States Congress, 1774-1989. Other publications of the Office of the Historian were Blacks in Congress, 1877-1989; Women in Congress, 1917-1990; A Guide to Research Collections of Former Members of the United States House of Representatives, 1789-1987; and The Origins of the U. S. House of Representatives: A Documentary Record.
He served on the editorial board and was a contributor to the 4-volume Encyclopedia of the United States Congress, (1995). He was senior historical consultant to WGBH public television in Boston on their 26-part telecourse, A Biography of America, (2000). Other publications include Masters of the House: Congressional Leadership over Two Centuries, (1998) and Landmark Documents on the U. S. Congress (1999). Smock also served as a historical consultant to the National Constitution Center, the first museum dedicated to the U. S. Constitution located on Independence Mall in Philadelphia. He was a consultant, editor and writer for a new DVD called "Foundations of Freedom" which is designed to teach high school students about the Constitution. It was produced by Wheeling Jesuit University and distributed to 25,000 high schools in 2005. For his work on this project Wheeling Jesuit University presented him with the "Foundations of Freedom" award for educating Americans about the U.S. Constitution
Smock is a member of the adjunct history faculty at Shepherd University and teaches U. S. History and Public History. He is past president of the Association for Documentary Editing, the Society for History in the Federal Government, and the Association of Centers for the Study of Congress. In 2006 West Virginia Governor Joe Manchin III appointed Smock to the board of the West Virginia Humanities Council. In 2009 he was appointed to the National Historical Publications and Records Commission, an independent agency of the federal government affiliated with the National Archives and Records Administration.