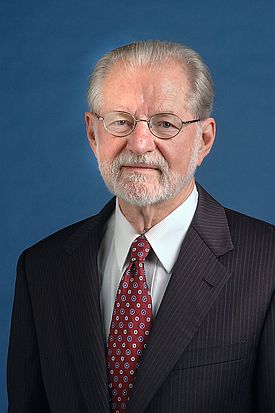 Pete Daniel is a curator in the Division of Work and Industry at the National Museum of American History and an award winning historian of the American South. He is the first full-time public historian to serve as President of the Organization of American Historians.
In 1970, the year he earned his Ph.D. from the University of Maryland, he won the first of many prizes for his scholarship: The Louis Pelzer Prize for his JAH article, "Up from Slavery and Down to Peonage: The Alonzo Bailey Case." During the 1970s he was a member of the faculty at the University of Tennessee, and since 1982 he has been a curator at the National Museum of American History.
His many books include The Shadow of Slavery: Peonage in the South, 1901-1069 (1972), Breaking the Land: The Transformation of Cotton, Tobacco, and Rice Cultures since 1880 (1985), winner of the Herbert Feis Award of the American Historical Association and the Charles S. Sydnor Prize of the Southern Historical Association, Deep'n as it Come: The 1927 Mississippi River Flood (1977), Standing at the Crossroads: Southern Life in the Twentieth Century (1986), Lost Revolutions: The South in the 1950s (2000), winner of the Elliott Rudwick Prize of the OAH, and Toxic Drift: Pesticides and Health in the Post-World War II South (2005). With Raymond W. Smock, he wrote A Talent for Detail: The Photographs of Frances Benjamin Johnston, 1889-1910 (1974).
He has served a number of professional organizations in leadership roles, including President of the Southern Historical Association in 2005-2006; his presidential address for that organization won the Wayne D. Rasmussen Award from the Agricultural History Society in 2008. In 1993-94 he was president of the Agricultural History Society. He has curated a number of major exhibits on topics ranging from New Deal photography to the 1927 Mississippi River Flood. His landmark exhibits include Science in American Life in 1994, which led to his book on pesticides Toxic Drift, and Rock 'n' Soul, an exhibit in Memphis in 2000.