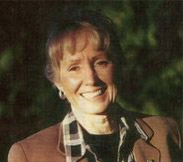 Executive Producer
www.cliohistory.org/about/lolavanwagenen/
After working with Rick Moulton on his proposal for a Lowell Thomas documentary film, Lola persuaded him that a portion of his remarkable material would make a fascinating and relevant online exhibit. She has served actively overseeing and working on all aspects of its development. She is currently Director of Clio Visualizing History and was an Executive Producer of "Miss America: A Documentary History."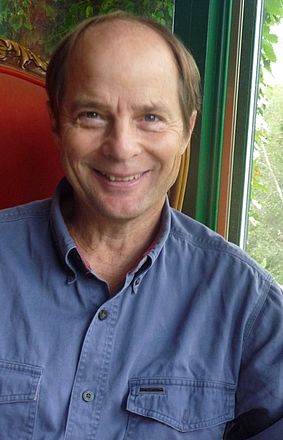 Producer, Researcher, Writer and Compilations
Rick Moulton is a documentary filmmaker who was working on a documentary with Lowell Thomas on August 29, 1981; Thomas passed away that evening. The film "Legends of American Skiing" went on to win the Banff Mountain Film Festival and was aired nationally on PBS. Rick has continued to make award-winning PBS documentaries and is renowned for his compilation work with interviews and old footage. Rick brought the elements and people together for this effort to examine how the media presentations of Lowell Thomas influenced and even shaped history. This exhibit poses interesting questions that have profound ramifications for journalism and its use of media. Rick is working on a film in conjunction with this web exhibit.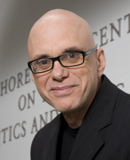 Senior Consultant, Writer and Researcher
www.nyu.edu/classes/stephens/bio.htm
Mitchell Stephens, a professor of Journalism at New York University, is the author of A History of News (Viking, Penguin, Oxford), The Rise of the Image, the Fall of the Word (Oxford) and two journalism textbooks. Prof. Stephens' current projects include a book on the future of journalism for Columbia University Press and a book on the future of journalism education for Oxford University Press.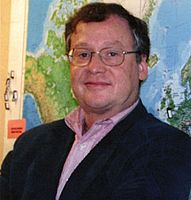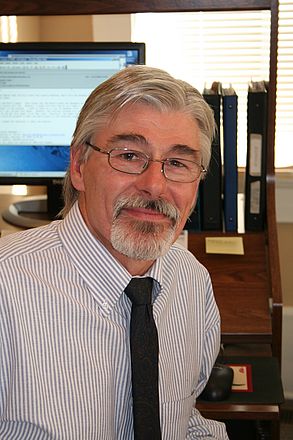 Project Advisor
Joel Hodson is Director of Education at the Woodrow Wilson Presidential Library in Staunton, Virginia. He has served internationally in a variety of positions: Educational Consultant for the U.S. Department of State, Senior Fellow at the National University of Singapore, Visiting Professor at Doshisha University, Kyoto, Japan, Senior Fulbright Lecturer in Turkey, and Peace Corps Volunteer in Morocco. In the United States, Dr. Hodson has taught at University of Notre Dame and George Washington University. He wrote Lawrence of Arabia and American Culture: The Making of a Transatlantic Legend (Greenwood Press, N.Y., 1995) and articles about T.E. Lawrence, Lawrence and Lowell Thomas, the film "Lawrence of Arabia" and related topics. He has helped us see issues created by Lowell Thomas' presentation of Lawrence that, as living history, make a better world through examination.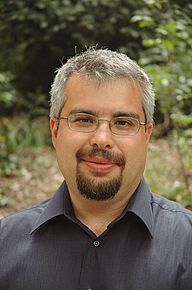 Project Consultant
http://www.uvm.edu/cas/history/profiles/bogac-ergene
Boğaç Ergene is on the faculty at the University of Vermont's History Department, with Bachelor of Science and Master of Science degrees from the Middle East Technical University. He earned another Master of Science from London School of Economics and Political Science, and completed his doctoral studies at Ohio State University. Born and raised in Ankara, Turkey, he has published extensively in both English and Turkish in the field of Ottoman history. He offers a uniquely Turkish insight into the coverage of the "Arab Revolt."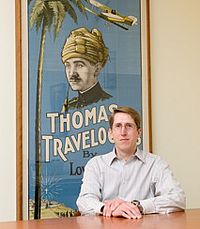 Senior Advisor and Researcher
http://library.marist.edu/about/staffdir.html
John Ansley has been the Director of the Marist College's Archives and their James A. Cannavino Library's Special Collections for eleven years. He has worked tirelessly to make the Lowell Thomas Papers and media materials accessible and viewable online. He helped to focus the exhibit's research and direct it to pertinent sources within the College's Thomas Collection.
Raven D. Baptiste Holder
Research Assistant
Raven worked long hours at the James A. Cannavino Library scanning the journals, diaries, photographs, glass plates, lantern slides and scrapbooks that you see exhibited here.
Michael Couture
Photoshop and Audio Editor
https://www.linkedin.com/in/michael-couture-066a938
Michael has over 30 years of experience in the media industry. He was a recording engineer and producer at Earth Audio Techniques and Philo Records, and senior editor and creative director at Resolution, Inc. His current enterprise is Michael Couture Media.
Ecopixel
Web Designers and Developers
Based in Vermont, Paul Hansen and Kris Surette of Ecopixel enjoy designing, building and supporting content management system websites. The small firm places an emphasis on working with nonprofit clients and environmentally and socially responsible businesses. These partners, such as Clio Visualizing History, provide a variety of interesting and inspiring Web development and online visibility work.